European regulations for biocides in metalworking fluids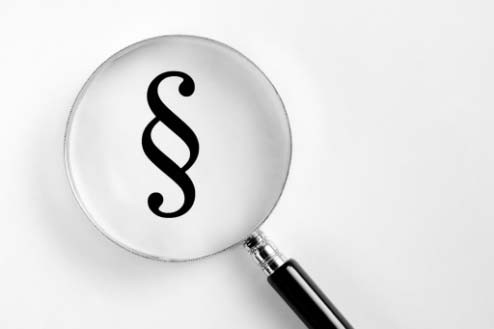 Less than 5% of the chemicals that are used in Europe have been evaluated in any form. EU legislation therefore includes several ambitious evaluation programmes to help us better understand the chemicals we use so that we can avoid the most harmful ones.
Most components in metalworking fluid are evaluated in the EU's evaluation programme and it is now time for the biocides. It is likely that most of the biocides that are used today will be affected by the legislation, some will be reclassified while others will be banned.
Several different legislations
How biocides within the metalworking industry can be used is determined by legislation at EU-level, through the chemicals agency, ECHA. Chemicals legislation is divided into different regulations and directives. The most important regulations are REACH, CLP and the Biocidal Products Regulation (BPR). The different ordinances have an effect on and determine the content in different products, e.g. a metalworking fluid, in different ways.
REACH determines which substances may be present in the metalworking fluid, with the exception of biocides.
CLP determines how the metalworking fluid shall be classified, labelled and packaged.
BPR determines which biocidal substances that may be used in a metalworking fluid.
CLP - The products are being relabelled
CLP is a relatively new piece of legislation that was only fully implemented 1 June 2015. The last implementation phase concerned mixtures. Products that where already in the supply chain on 1 June 2015 do not need to be re-labelled until 1 June 2017. You might therefore see products with the old label even after 1 June 2015.
Evaluation programme for biocides
Biocides have their own evaluation programme under The Biocidal Products Regulation. The biocides are divided according to field of application into what are known as product types (PT). Biocides for metalworking fluids are placed in PT13 – Preservatives for fluids that are used in machining or cutting. There are currently 27 biocide substances included in the evaluation programme for PT13, applications for existing substances may be submitted until 1 September 2016. The evaluations will take place on an ongoing basis and will be completed by September 2020 at the latest. For a biocide substance to be approved as an active substance it must not be classified as carcinogenic (cat. 1A or 1B), mutagenic (cat. 1A or 1B), toxic for reproduction (cat. 1A or 1B), PBT, vPvB or if it has endocrine disrupting properties.
Chemicals legislation in the EU
Changes within the chemicals legislation are affecting the metalworking industry a lot right now. With our e-book, you can keep up to date. (CS)