Biocides or UV light: advantages and disadvantages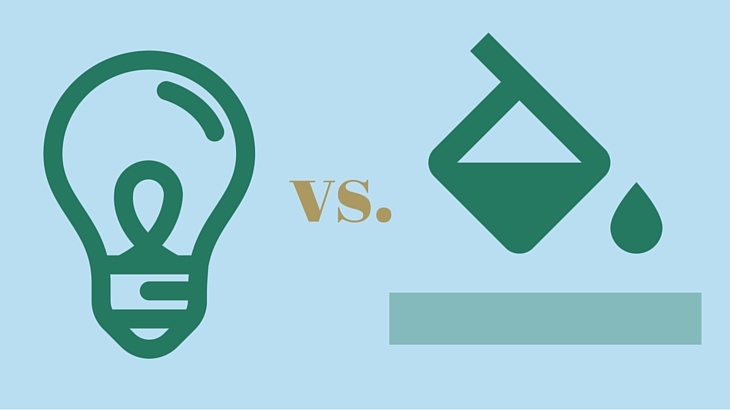 Are you wondering about which strategy you should select in order to keep bacteria and mould under control in your process fluids? I have listed a few areas that I feel it is relevant to evaluate.
UV light
Advantages
UV light is an established and safe method of reducing microorganisms and has long been used within areas such as municipal water and effluent treatment. UV light destroys bacteria's DNA so that it is not able to multiply, and as the light does not come into contact with people, the method is safe.
When less or no biocides need to be used, thus improving the working environment.
A more stable process fluid entail less maintenance and increased productivity as production stoppages can be avoided.
Correctly configured and dimensioned UV light is a maintenance-free method.
Disadvantages
UV purification takes place when the microorganisms pass through the purifier. It is therefore necessary to ensure good circulation even when the machines are at a standstill. Good circulation also has other advantages, for example, it makes better use of the particle filter resulting in purity.
Some process fluids are not compatible with UV light and it is therefore a good idea to test the metalworking fluid in a small test system, something your supplier should be able to assist with.
Biocides
Advantages
Biocides were developed in order to be toxic to microorganisms such as bacteria and mould. When the right biocide is used in the right concentration it is usually effective, producing a quick result in parts of the system where metalworking fluid circulates well. Biocides are quite simple to use, can sometimes compensate for system faults and they are quick to pour in when bacterial problems have arisen.
Disadvantages
The major disadvantage of biocides is that they can be hazardous for people and the environment. It is difficult to avoid staff being exposed, even if extractors and air purification is installed. This is confirmed in most workshops by the fact that the smell of metalworking fluid mist can clearly be detected when you enter the premises. Contact is made through inhalation and direct contact with the fluid, with the risk of contracting illnesses and health problems in the short and long term
The result from research studies and stricter chemical legislation have led to fewer biocides being approved for use. The reason for chemicals being prohibited and phased-out is that they can, for example, be carcinogenic or toxic for reproduction.
It can be difficult to maintain a uniform concentration of biocide. Once the biocide is exhausted, the bacteria grow quickly and this leads to a large spectrum of values.
Some people consider that the extensive use of biocides is leading to bacterial resistance and can also give rise to multiple resistance. Bacterial resistance has already been noted by some users in that biocide that has been used for a long period starts to become ineffective or have a very short-lived effect.
Biocide use requires careful controls, management and extensive protective equipment, specific storage places, training, documentation etc. It means that the total cost is much higher than the individual litre price.
You can learn more about UV purification of metalworking fluids in our e-book: