How will you be affected by new legislation in 2018?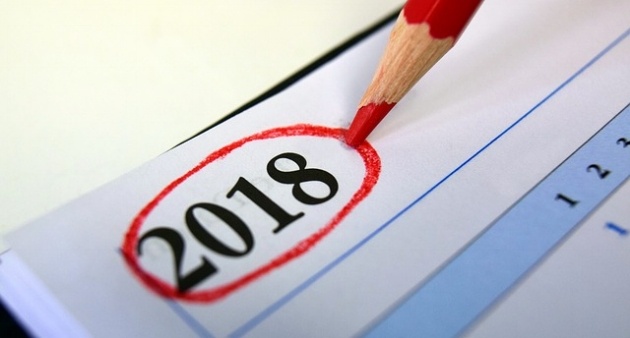 Caroline Sterneryd states that 2018 will be an interesting year in chemicals legislation. She has collected the most important dates to keep track of during the year.
Spring: MIT is expected to get a classification
During the first half of 2018, the 11th ATP to CLP is expected to be published. It will contain classification decisions for the substances submitted by RAC in 2016, including isotiazoline MIT, which is recommended to get a specific concentration limit for allergy reduction of 15 ppm (today, the overall concentration limit is 1000 ppm).
If a mixture contains less than 100 ppm MIT today, the substance is not required on the data sheet and the mixture is not considered as allergenic. According to the recommended classification, MIT would need to be indicated on the data sheet already at 1.5 ppm MIT and the mixture would be classified as allergenic if it contains 15 ppm MIT.
May 31: Deadline for registration in REACH
The regulation REACH (Registration, Evaluation, Authorisation and restriction of CHemical substances) entered into force in 2007 and has had a phasing-in program for the registration of chemicals in different stages. It began by requiring registration for high volume chemicals and especially hazardous chemicals. Now the time has come for the final phase-in step, which concerns low volume chemicals (1-100 tonnes per year and companies). These substances must be registered by 1 May 2018.

Many chemicals should be registered before deadline. Already, ECHA has received over 12,500 registration dossiers and they expect to receive up to 70,000 registrations before deadline.
Several process fluid suppliers have many substances to register, sometimes hundreds. This obviously imposes a heavy burden on business. It is not free to register a substance and sometimes the calculation shows that it is not worth registering. As a consequence, some may disappear from the market, which means that products may need to be reformulated and niche products can disappear completely.
Make sure you have a good communication with your supplier so that you know in good time whether a product you are using today will not be left after 2018.
December 1: New classification of three formaldehyde releasers
In 2017, three of the available formaldehyde releasers (MBM, MBO and HBT) received a new classification as cancerogenic. This new classification will begin on December 1, 2018 when the 10th ATP to CLP enters into force.
This means that these three formaldehyde donors can not be used if it is technically possible to replace them. Companies that have investigated and come to the conclusion that there are no other options must, among other things, keep records of all employees who come into contact with the substances.
December: Two biocides are investigated by BPR
Decisions on approval or invalidity shall be taken for two biocidal products in December 2018. The substances to be decided are the formaldehyde releaser (benzyloxy) methanol and the isothiazoline OIT. (benzyloxy) methanol is effective against bacteria while OIT is active against fungi, ie yeast and mold.
(benzyloxy) methanol does not yet have a harmonized classification but will certainly be classified as cancerogenic like all other formaldehyde releaser that have been classified so far. In that case, the substance will also be classified as a candidate for substitution.
So far, the isothiazoline OIT has a harmonized classification, but there are suggestions for updating this and, among other things, lowering SCL from 500 ppm to 50 ppm. This may cause an equally infected debate as the discussion about MIT in 2015-2016.
In short, 2018 appears to be an interesting and eventful year, seen with my selective chemical legislation goggles.