A sustainable investment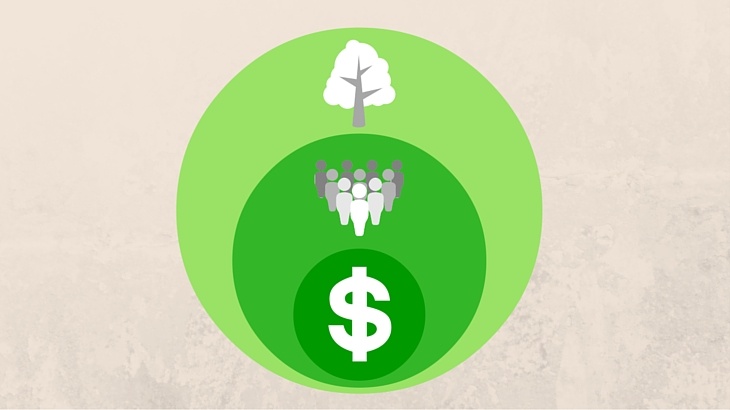 When talking about sustainability, you often think only about the environment. But the concept has other dimensions. Sustainable solutions provide environmental, social and financial gains.
A sustainable business requires long-term planning, conscious investment decisions and a cost analysis with a holistic perspective. When it comes to UV purification of process fluids you can see gains in sustainability in all three dimensions.
The environment
Longer life spans and the ultimate use of resources are key words for the environmentally conscious entrepreneur. UV treatment makes process fluids lasts longer and a smaller volume have to be sent for destruction. Another environmental benefit is that no toxic chemicals must be added to kill bacteria.
Social gains
In the metalworking industry, the process fluid sooner or later will be affected by microbial growth, ie various types of bacteria. Some signs of this are smudge, Monday smell and frequent fluid changes. At a bacterial attack, the machine operators can suffer from eczema, respiratory disorders and runny nose.
The conventional solution has been to fight bacterial outbreaks of toxic chemicals, so-called biocides. Biocides are designed to kill cells, and also affects humans. When adding biocides, worse health problems such as asthma, infertility and cancer can occur among operators.
If you use UV to handle the bacterial outbreak, the MWF is irradiated with UV-C which reacts with the bacteria's DNA and makes the cells not able to proliferate. Decomposition takes place directly in the reactor, which creates no residue and does not expose operators to UV light. Since UV purification takes place continually, the fluid has constant low bacteria levels.
Economically sustainable investment
UV treatment is a cost-effective alternative to biocides, mainly because of:
Longer lifetime of the process fluid - reduced disposal costs.
No costs for buying and handling biocides.
A safer work environment leads to reduced costs for employee turnover.
Less unplanned and planned downtime.
We write about how Wallenius Water work with sustainability here.
If you want to check the safety around your MWF, you can get some guidance from our checklist.