Our business idea and company culture are based on solving customers' environmental challenges without creating new problems, so-called upstream solutions. To achieve that, we have the following focus areas:
Eco-design in product development
For each main generation shift of products/systems, the environmental load shall be reduced by 50%, with regards to energy consumption, hazardous substances and materials, while maintaining or improving performance.


Internal sustainability skills & awareness
- Environmental and quality management systems are the basis for a systematic and structured work method based on continuous improvement.
- All employees have completed sustainability training.


Take responsibility as a buyer
80% of prioritized suppliers (DM) should have ISO 14001/9001 or applicable.
Read our Environmental Policy
How do we do in practice?
Mattias Antonsson is one of the engineers behind Wallenius RAS, a water purification system used in fish farms, mainly in China.
– Traditional fish farms in China pump such a large amount of water into the farm that the groundwater level is lowered, while dirty water is let out into nature. When we designed RAS it was important for us to close the system so that virtually all the water could be reused.
In the design process we always try to use of as environmentally friendly materials as possible and develop an energy efficient product.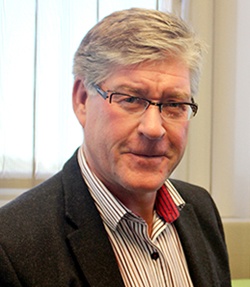 Jan Östlund is Area Sales Manager Nordics in the business area Process fluid treatment. The products in FluidWorker family reduces bacteria in metalworking fluids with UV light instead of adding biocides.
– I had worked with process fluids for 20 years, and became increasingly convinced that it couldn't be healthy for the operators to handle the amount of biocides which we poured into the fluid to reduce bacteria. When I saw that chemical free treatment was not only possible but also stabilized the production and reduced the amount of waste, I started working for Wallenius Water Innovation.
I think that if I could be involved in spreading the message, maybe I can prevent more suffering from allergies, sterility, or at worst, cancer.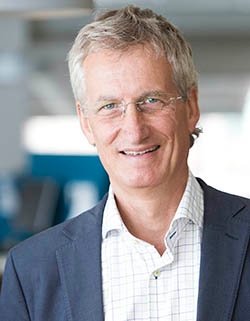 Ulf Arbeus, CEO at Wallenius Water Innovation, has a background in product development.
– It is inspiring to work in a company with a mission that is so obviously connected to the endeavor of achieving a sustainable planet. I am very attracted to the company's general strategic intent expressed by "Pioneering Sustainable Entrepreneurship". In our selected markets we strive to find effective solutions to important environmentally related unsolved problems. I assume this is a magnetic challenge for most engineers.
What is your view on product development, now and in the future, at Wallenius Water Innovation?
– To be successful in Pioneering Sustainable Entrepreneurship, we will develop higher level products and solutions that are reliable and high performing but also easily applied and installed. Our guiding challenge is to offer lower total cost of ownership and lower environmental impact than any alternative. I am sure we have the direction and ability to achieve this.