How to effectively measure the level of bacteria in coolants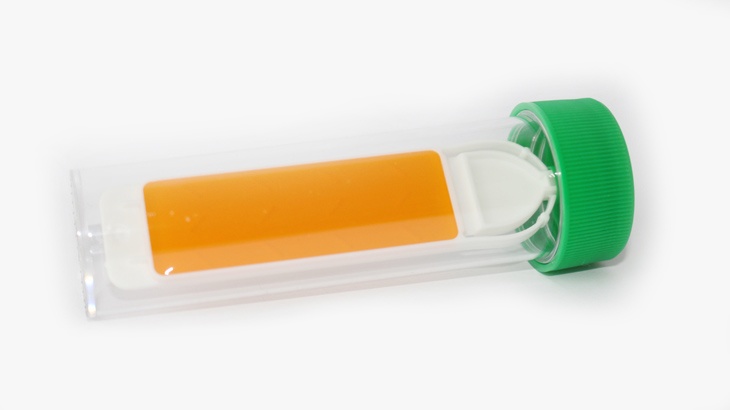 Bacteria are sly. Just like us humans, they are living beings and as such are all different. There is an enormous number of kinds, and this sometimes makes it difficult to "simply measure" them. However, there are smart ways to ascertain whether the level of bacteria in the coolant is too high!

Dip slides and cultivation methods
The most common measuring method within the industry is dip slides, or what is known as agar cultivation. This method is very simple, and is based on the fact that the bacteria which like the food that is to be found in the agar gather and grow for a period of 2-10 days. Afterwards it can be observed that they have formed large colonies that are visible as dots on the surface.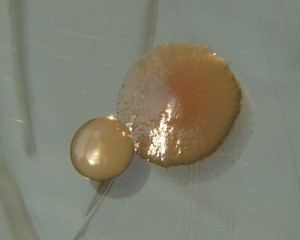 Two different bacteria colonies on an agar plate
There are hundreds of methods, adapted for different areas such as medical research, drinking water or the food industry. Dip slides have become established as standard within the coolant industry, however, lots of developments are waiting around the corner. Keeping a check on the bacteria is crucial for the quality of the coolant, and the production process.
Keep an eye on:
The pH value, don't allow it to fall too low.

The TA value, don't allow it to fall too low.

The amount of tramp oil, keep it to a minimum.

The bacteria results over time, get to know your system.
These are indicators that bacteria can grow in the system.
New methods
Then there are a number of exciting, more recent methods that are making progress within the coolant industry as described in brief below. For the curious!
Optical methods
All you have to do is count! Trained individuals can immediately ascertain the amount of bacteria, or even which sort of bacteria there are, in a sample using a spectrophotometer or a microscope. It's the fastest way there is! Optical methods are used within medical areas, but unfortunately it is not particularly common within the metalworking fluid area as emulsions are often very cloudy and hard to see through.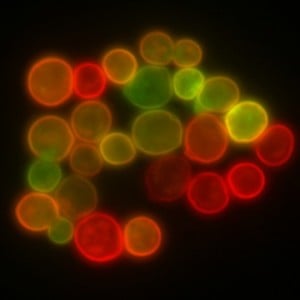 Microscope image of coloured yeast cells
ATP
ATP is an energy molecule to be found in all living organisms. ATP is the petrol that powers the fireflies' "lamps", and there is a smart method that is based on removing all the ATP from a sample and then measuring how much light can be derived from it using the fireflies' "lamps".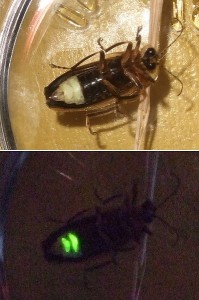 The firefly's enzyme, Luciferin-luciferase acts as a light!
As stated, there are an enormous number of methods based on different aspects of the bacteria's properties. It might be DNA-analysis, chemical dyeing of cells, or electrical properties that are utilized to calculate the number. The whole point is to obtain information about the fluid's status quickly, reliably and cheaply. Innovation and curiosity are driving this field forward!
If you would like to find out more about bacteria in coolants and how they can be combated, download our e-book!